ECOPOLY 2 wood-fired hot air generator
Heating wood and plants by eliminating bulky items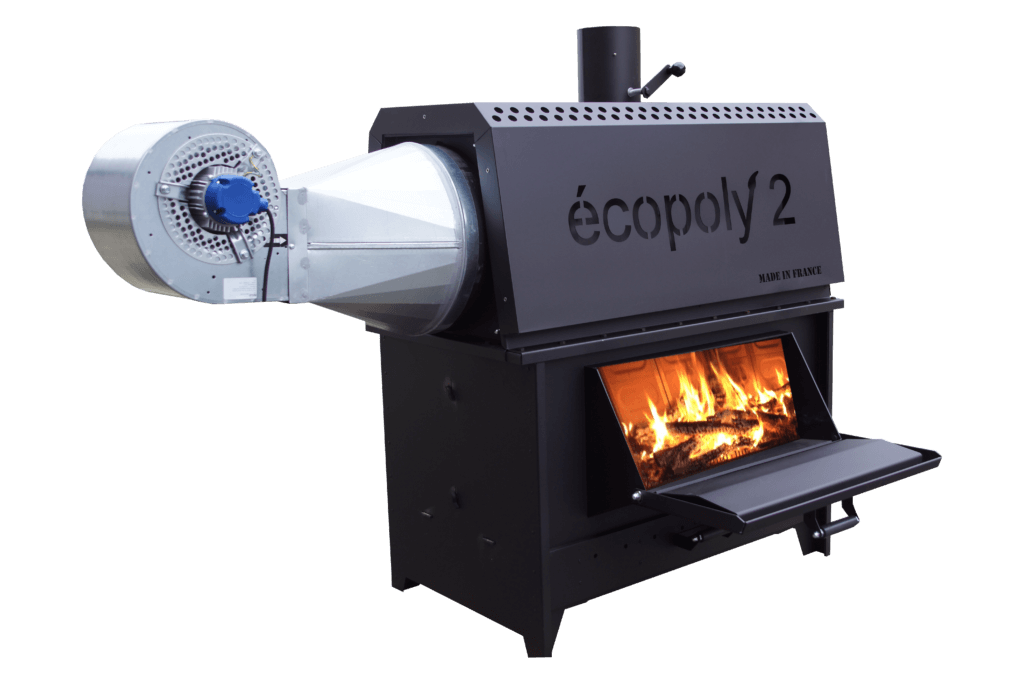 ECOPOLY 2 is a real Hot Air solution for workshops and large volumes by eliminating untreated wood and plant waste on site while producing calories.
It is an alternative solution for additional heating in industry and self-financed crafts by reducing the costs of skips, handling or landfilling.
ECOPOLY, 3 axes:
Save energy
Protect the environment
Recycle scraps from the processing of untreated wood
ECOPOLY 2 is a brand of AIRLAT. Visit the website www.airlat.com
ECP50.2: For volume up to 1200 m3 or working area
ECP100.2: For volume up to 2500 m3 or work area
High pressure centrifugal fan (ducting possible)
Large loading door
Raised nozzle for integral adaptation of the conduit
Insulating blow grille
Double heat exchanger fairing with instantaneous static hot air ventilation (thermal compliance)
Catalytic shield to protect the exchanger
Electrical box (option)
Thermo control overheating (option)
Yield of more than 85% (well above European standards)
It meets standards 98/37/CE, 72/23/CE and 89/336/CE.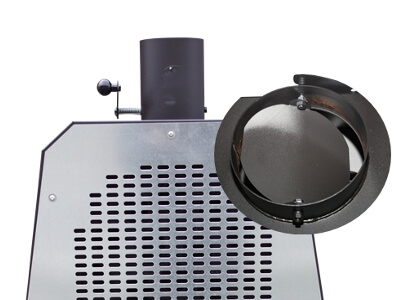 Draw key
Allows you to manage the heating power by operating the lever in open/close modulation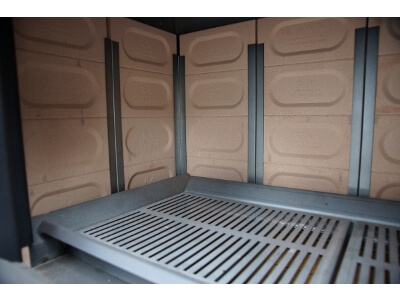 Floor grid
In 2 parts, the floor grid is in refractory AISI 430 stainless steel and occupies the entire surface above the drawer.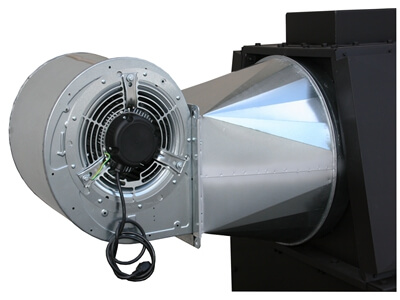 Centrifugal fan
High pressure, can be positioned on the right or on the left of the ECOPOLY wood generator.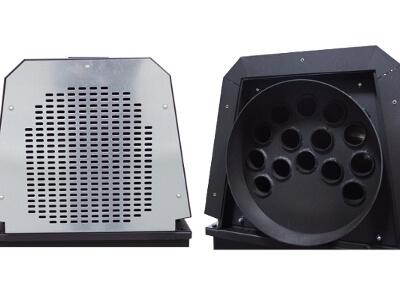 Heat exchanger
High performance tubular. Delta T 40/45°C between suction and blowing. NF standard protection grid.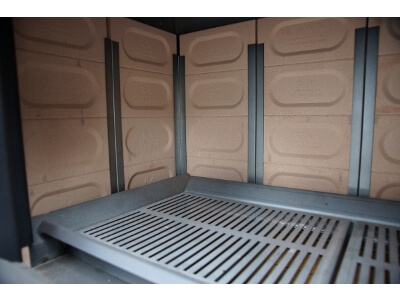 Brick Fireplace
Post-combustion effect and heat restitution even when power is reduced.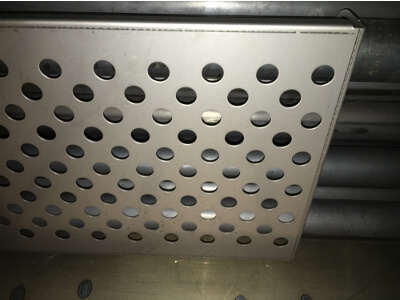 Flame screen
Protection of exchanger tubes from thermal overloads.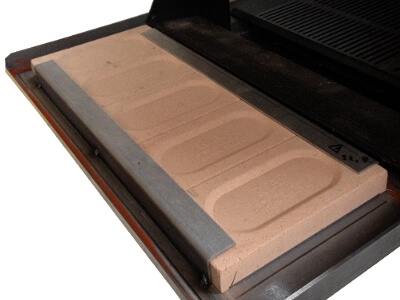 Loading hatch
Dimensions 640x280mm for ECP50.2 and 892x280mm for ECP100.2.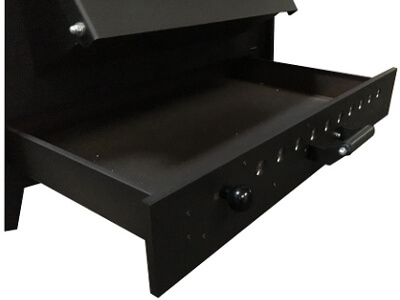 Ash drawer
Perforation on the front and primary air adjustment using a strip.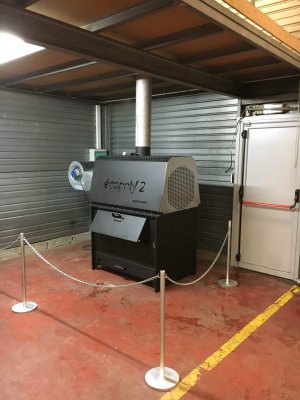 Bulk blowing in the building to be heated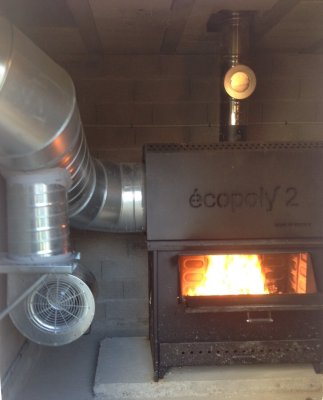 ECOPOLY wood generator in a boiler room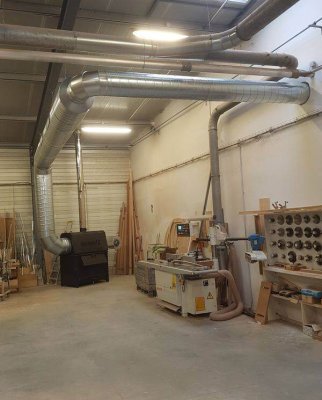 ECOPOLY wood-fired generator with sheath network
Wood heating but also a disposal solution