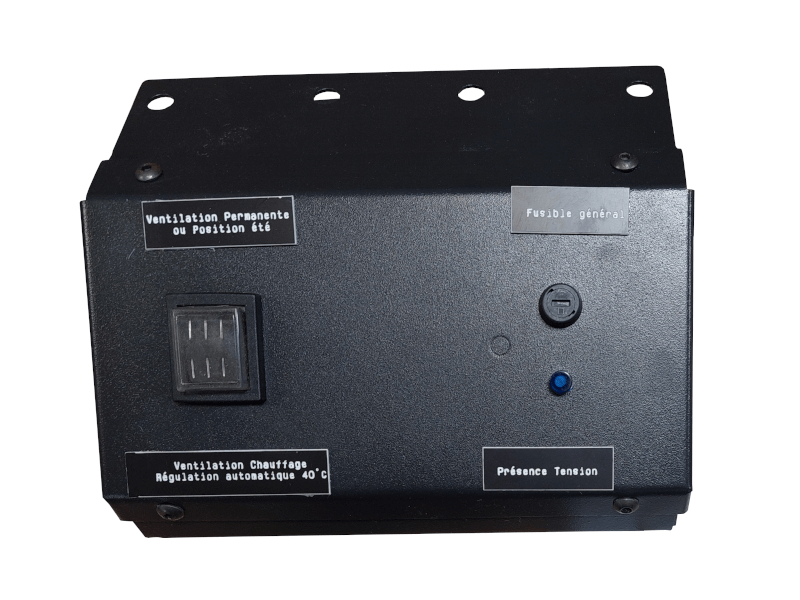 A specially designed control cabinet with electrical protection, summer/winter inverter, voltage presence indicator light and blowing temperature regulation thermostat.
A capillary probe support for blowing
Electrical connection cables

A capillary protection tube for ECOPOLY versions produced before 2016 (manufactured with white helical fan)

This kit makes it possible to regulate the blowing temperature and thus control the activation of the fan cut-off depending on the loading level and therefore the power of the ECOPOLY.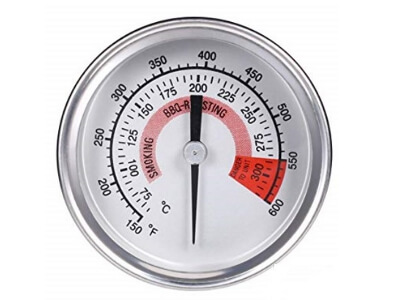 The overheating safety thermometer allows you to view and control the smoke temperature at a nominal power of 270°C.
Maximum loading management of the ECOPOLY 2 generator
Protects against thermal overheating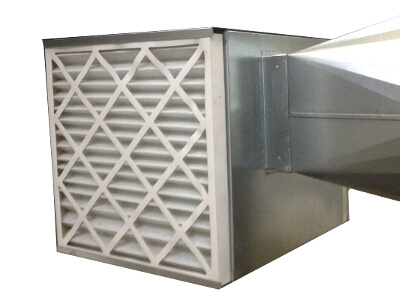 The filtration box is used to remove dust from the return air from the hot air distribution fan. The pleated media filters are interchangeable, thus guaranteeing filtered air in dusty environments.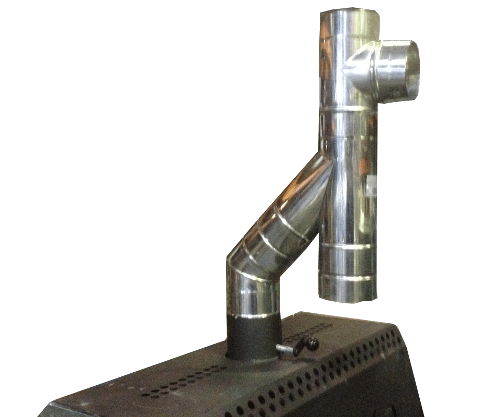 The stainless steel remote starter kit includes 1 45° bend, 1 chimney sweeping tee and 1 tee with regulating flap.
Provided at the start of a simple or isolated duct, this remote start allows the chimney sweeping of the duct without dismantling in access by the cover.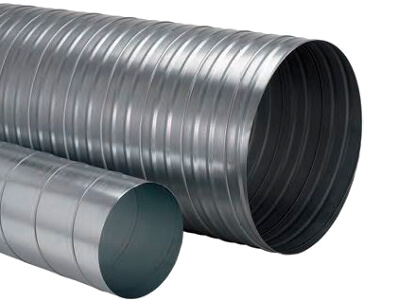 The ECOPOLY 2 is equipped with a centrifugal fan whose pressure allows connection to a duct network with little pressure loss.
Thanks to all the accessories available, distribution is made possible at distances of up to 20m.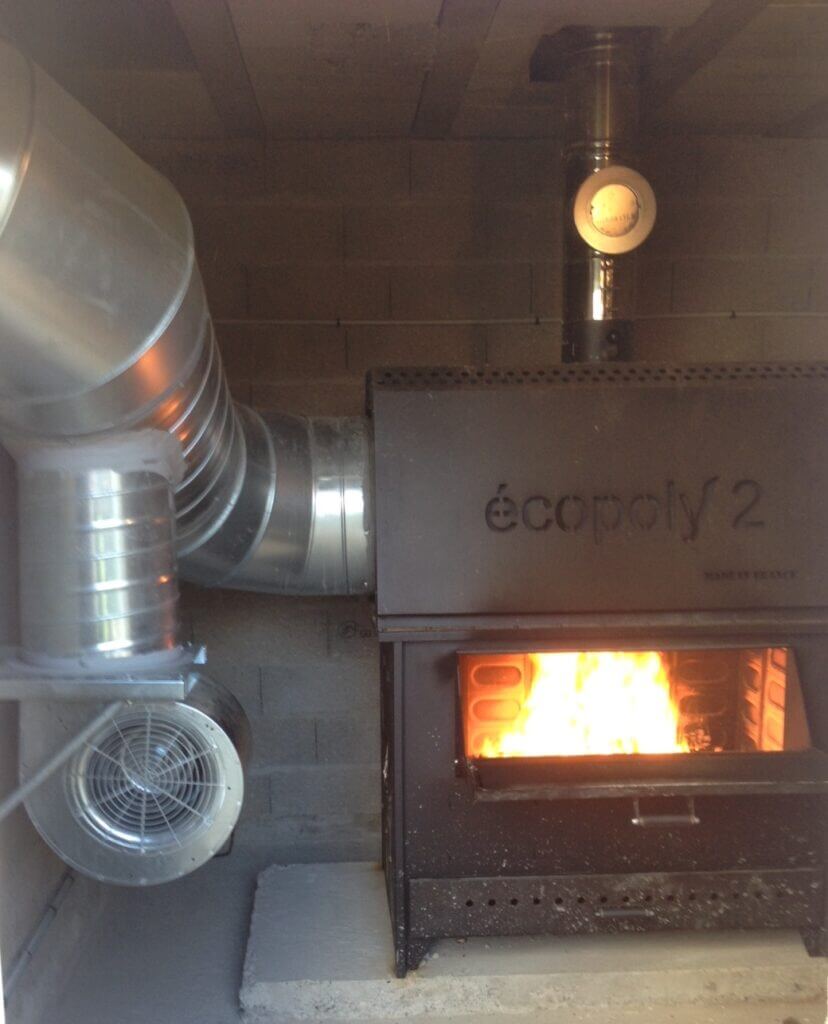 Recycled boiler room accessory
Installation of the ECOPOLY in a boiler room is possible.
The addition of a 2nd fan allows energy recovery from the air heated by radiation.
In this configuration, the ECP50 or ECP100 double their standard air flow. A specific regulation kit allows management of flow and recycling temperatures.
A visual and audible high temperature alarm detects and protects against any problems with these temperatures.